Not & Bene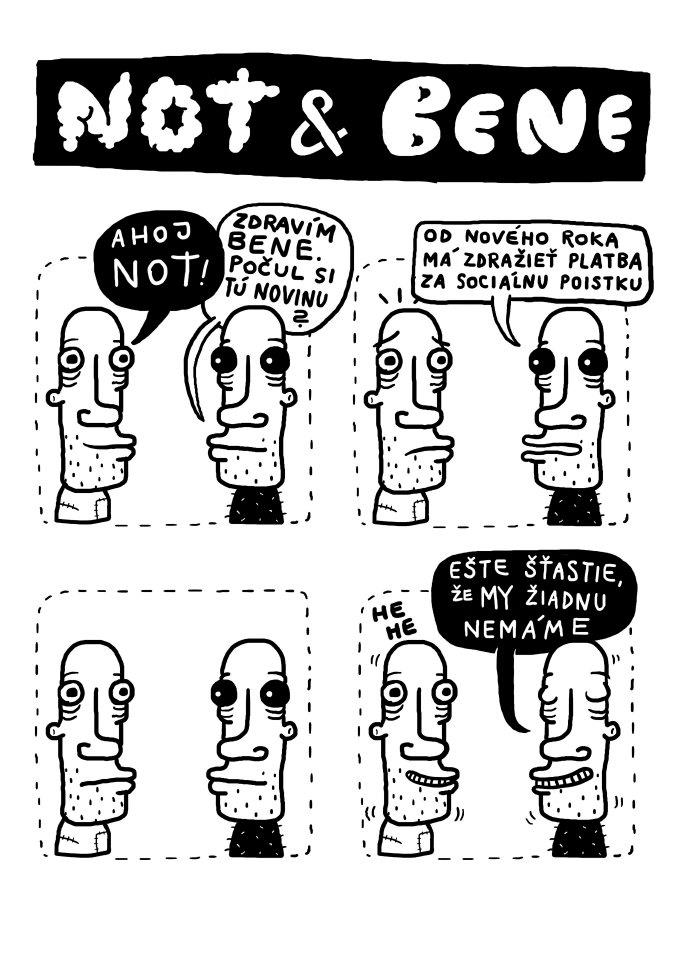 Na kolesách proti rakovine

Admiral teamed up with "Na kolesach proti rakovine", event that fights cancer!
Internship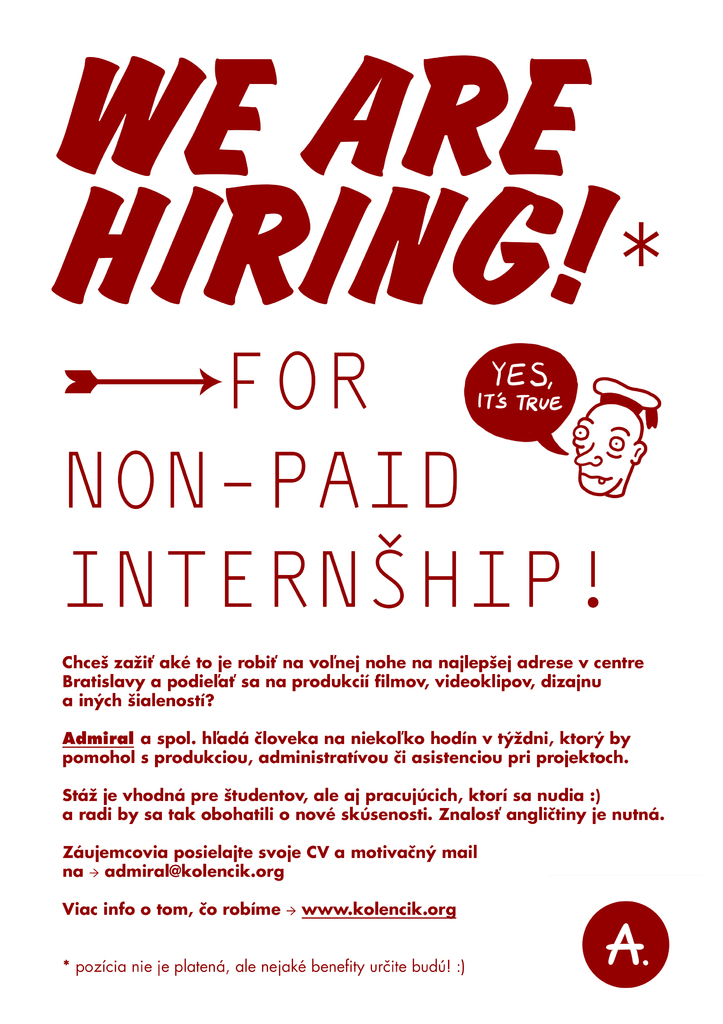 Interview v Pravde
Interview s Admiralom v Pravde.
Spoza Volantu
Pilotný diel zámerne dementného avšak nikdy nerealizovaného seriálu zo života slovenských kamionistov…
SME front page
Front page and big interview in TV Oko magazine which is part of SME newspapers.
Celé Interview v SME si môžte prečítať tu.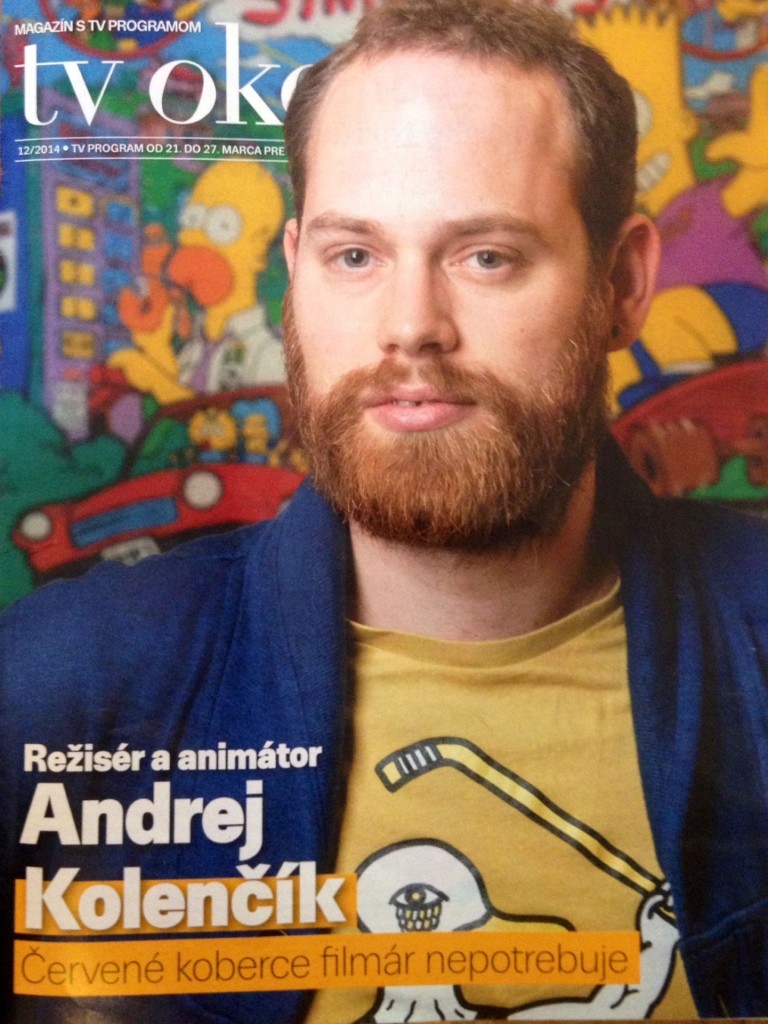 Correspodence cards for Soyart
I was asked to create 3 correspodence cards for Soyart. This is the result.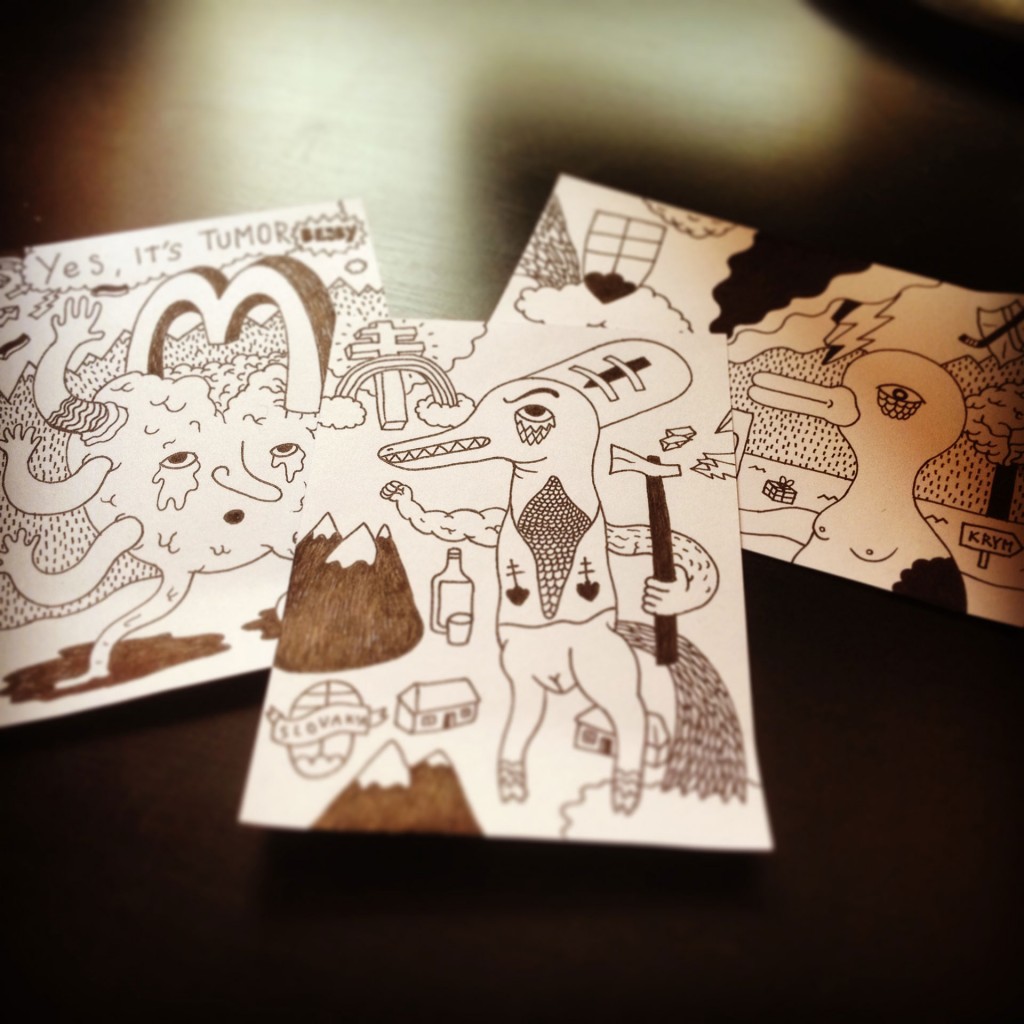 Berlinale Talents
I was selected for Berlinale Talents, it was a lot of fun :)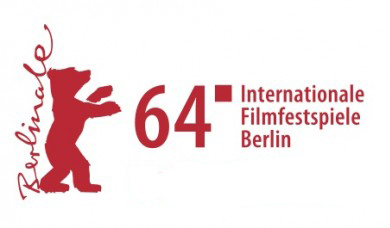 Here's the pic from Slovak Film Institut at Berlinale Market.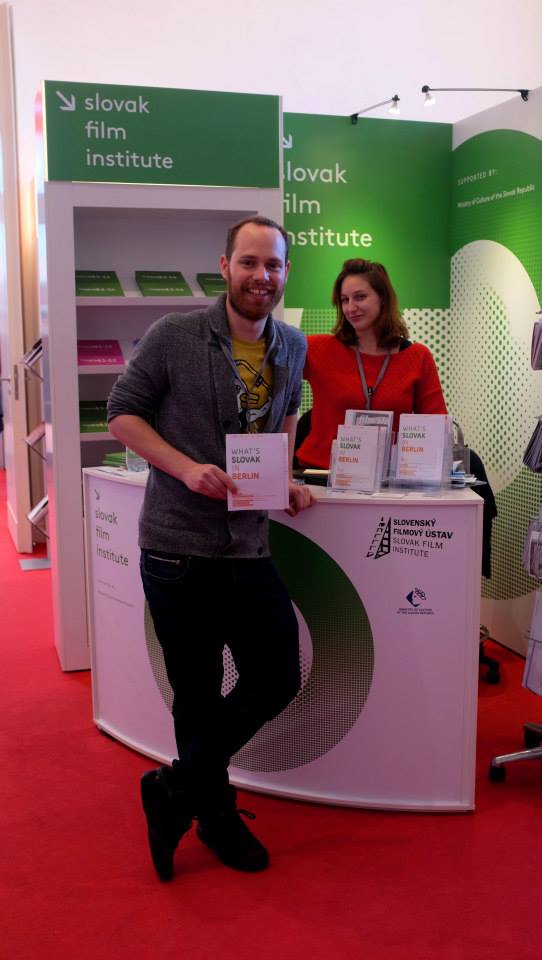 Vystava won the Golden Egg at Küstendorf
The Golden Egg Award at Küstendorf went to Andrej Kolenčik and Peter Beganyi for The Exhibition.
Emir Kusturica, Golden Egg and Me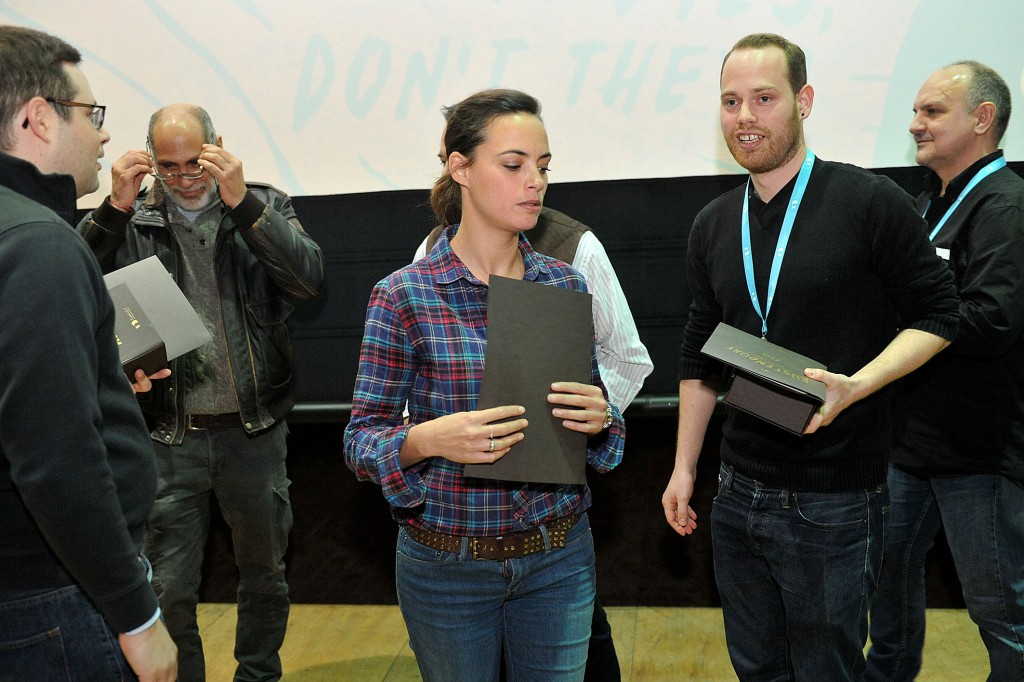 From left to right: Luka Popadic, Guillermo Arriaga, Berenice Bejo, Srdan Koljevic, Me and Goran Volarevic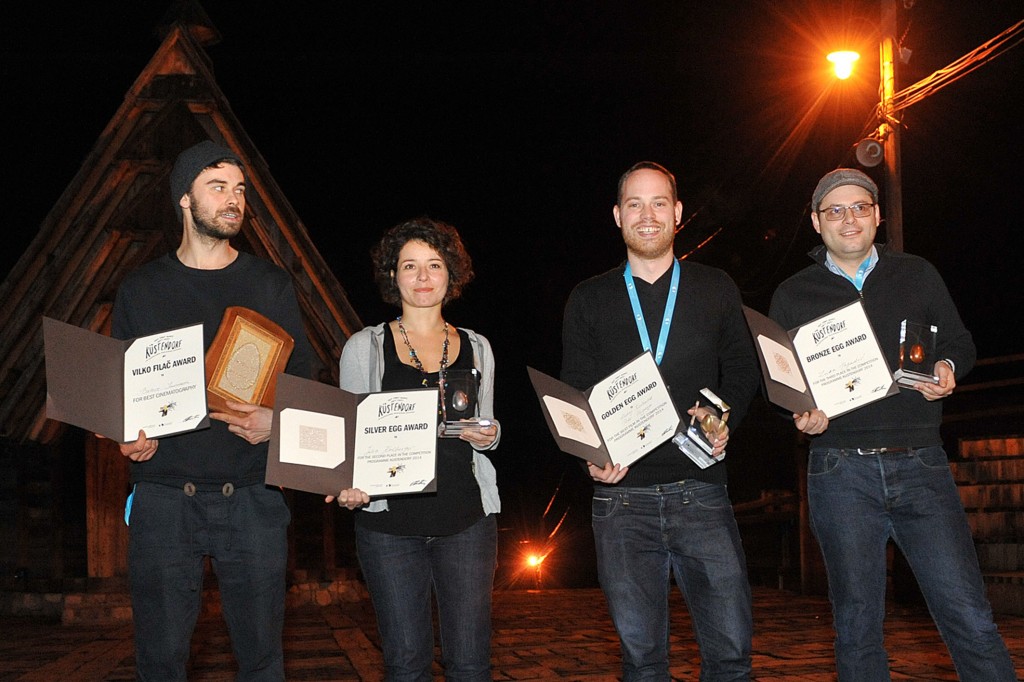 Bartek Swiniarski, Julia Kolberger, Me and Luka Popadic
Berenice Bejo, president of the jury
Golden Egg, Me and Emir Kusturica
With all directors (Vladilen Vierny is missing), from left to right – Martin Rath, Wu Linfeng, Luis Palomino, Me, Julia Kolberger, Joo Hyun Lee, David Figueroa Garcia, Jow Zhi Wei, Luka Popadic, Michael Alalu, Ali Asgari…and Emir :)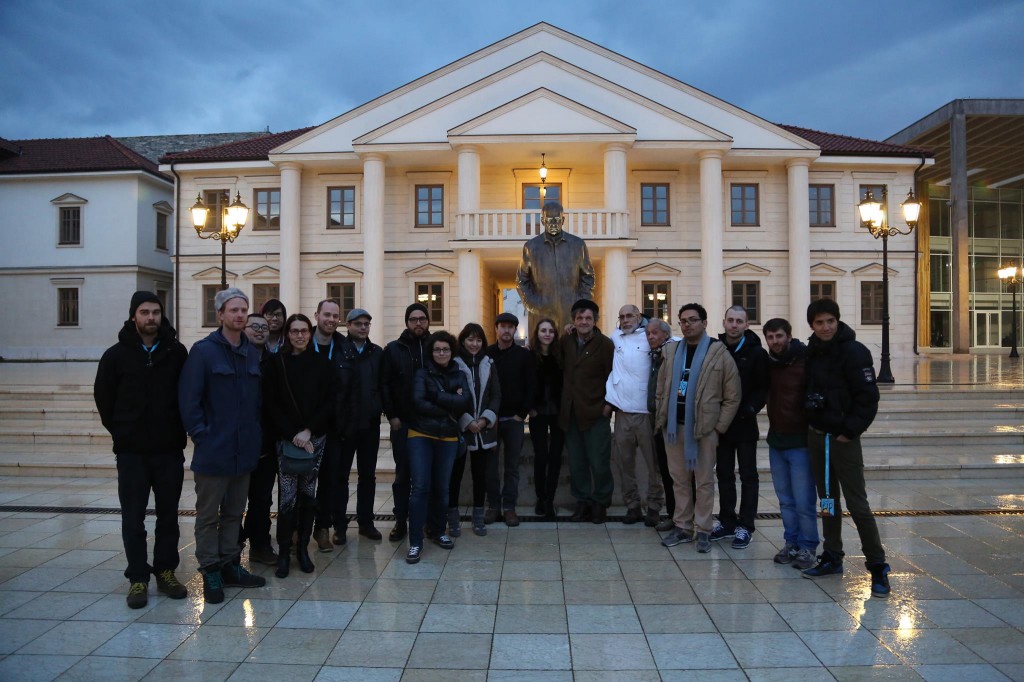 Andricgrad