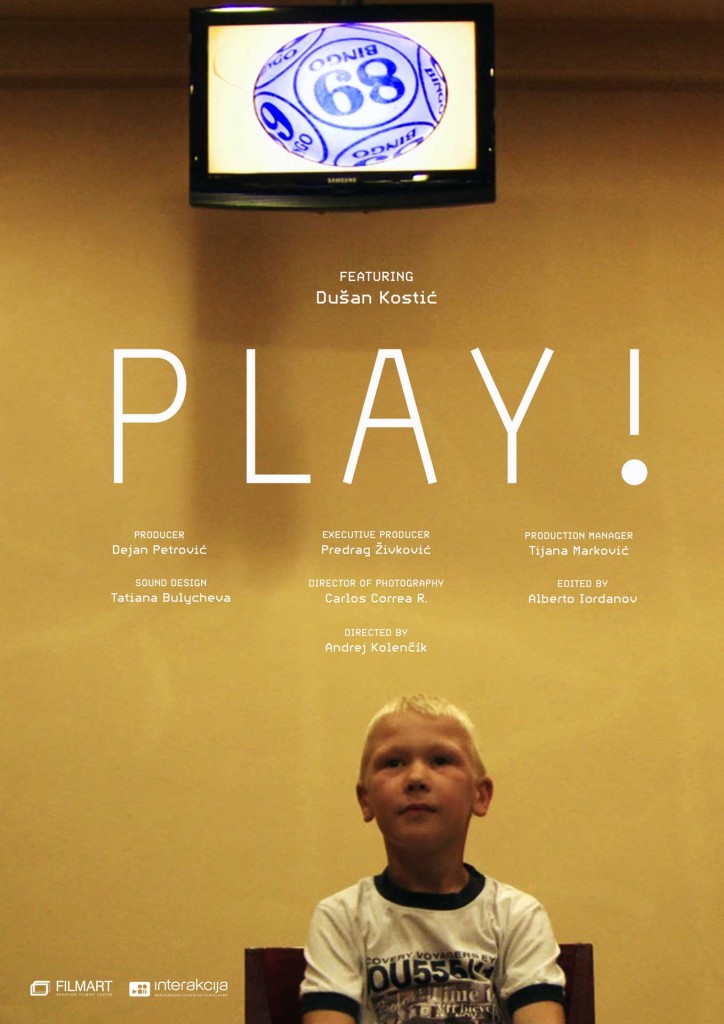 What do Bingo and SpongeBob have in common?
Dusan, an eight-year-old boy trapped in limbo between two polar opposite worlds, spends his time amongst gambling adults in a casino while his imagination is captivated by children's television series.
When does one grow up?
Let's play and find out!
you can watch the film online at DAFilms!
2014
Short Documentary Film
Production company: Filmart, Interakcija 2014 – Međunarodni studentski filmski kamp, Serbia
Featuring: Dusan Kostic
Producer: Dejan Petrovic
Executive producer: Predrag Zivkovic
Production manager: Tijana Markovic
Sound design: Tatiana Bulycheva
Director of photography: Carlos Correa R.
Edited by: Alberto Iordanov
Directed by: Andrej Kolencik

Awards & Festival Selections
2017 – Make Dox, Macedonia
2016 – Valley Film Festival, Los Angeles, USA
2016 – Festival International du Film d'Aubagne (FIFA)
2015 – International Student Film Festival "NEW WAVE", Bulgaria
2015 – Bratislava International Film Festival, Slovakia
2015 –  Blackbird Film Festival
2015 – International Bosphorus Film Festival, Turkey
2015 – Olympia International Film Festival for Children and Young People, Greece
2015 – Family Film Project, Portugal
2015 – Balkans Beyond Borders Short Film Festival, Greece
2015 – Prvi Kadar, Bosnia and Herzegovina
2015 – Art Un Anchored, Austria
2015 – Festival Transterritorial de Cine Underground, Argentina
2015 – South Texas Underground Film, USA
2015 – FeKK, International Short Film Festival, Ljubljana, Slovenia
2015 – CinEast, Luxembourg
2015 – Guanajuato International Film Festival, Mexico
2015 – DokuMa, Croatia
2015 – Pázmány Film Festival, Budapest, Hungary
2015 – DOXA Documentary Film Festival, Vancouver, Canada
2015 – Prokuplje Short Film Festival, Serbia
2014 – Požega & Belgrade, Serbia (Serbian Premiere)